It's fair to say we all have more time on our hands.
There are films, TV shows and even theatre we can watch at any point of the day. For the uninitiated, there is another option: podcasts are there to fill a different gap, one that can help you relax and stay away, for the most part, from constantly staring at screens. They can transport you. They can inspire you. Pick an episode and press play. 
Here are just eight of our recommendations of those to check out and listen to during quarantine.
Blank Check with Griffin and David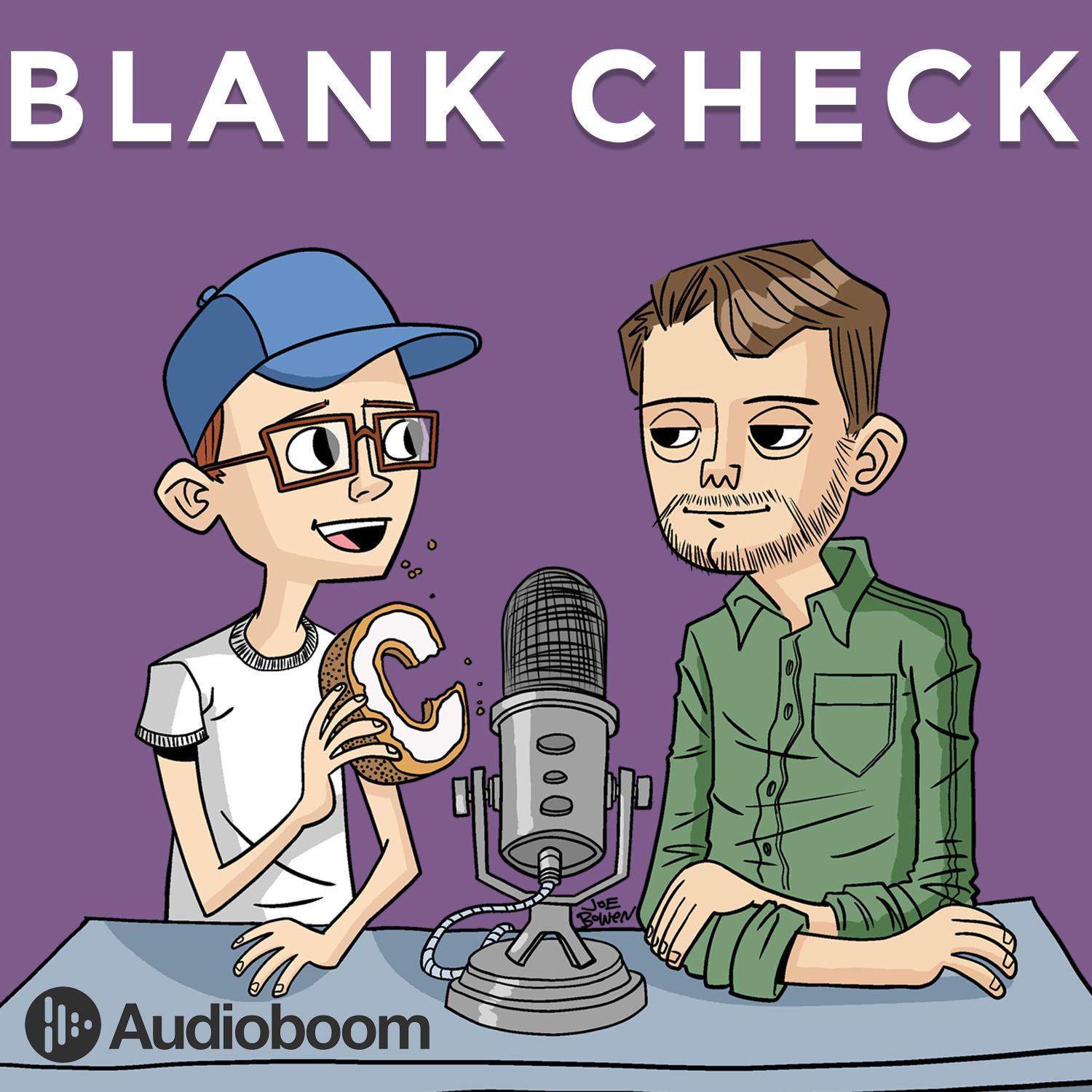 The way in which actor, Griffin Newman, and David Sims, writer for The Atlantic, talk about film is infectious. This podcast reviews directors' complete filmographies episode to episode. Specifically, the auteurs whose early successes afforded them the rare "blank check" from Hollywood to produce passion projects.
There is a depth and breadth of knowledge that is seemingly impenetrable, but once you've listen to only a couple, you'll understand that trying to keep up isn't the point. You are there learning through osmosis; teachers could stand to learn a thing or two from these boys. Be funny, be engaging and talk about a subject that has nothing to do with the title. It is roundabout in the best way, with tangents that always seem to flow back seamlessly. (For the most part.)
This is a podcast for film lovers, for people who can obsess over things. Over the five years of it being released, they have covered so many of your favourite directors that there is going to be a film that you've either seen and/or love. We recommend the Christopher Nolan or Steven Spielberg miniseries to find somewhere to jump in, or you could just do what we did and start from the beginning and make your way through. The inside jokes are more than worth the price of admission alone.
Most Recent Episode: Lorenzo's Oil with Bilge Ebiri
Las Culturistas
Las Culturistas is a lot of things for a lot of people. It is a safe space for queer people to wax lyrically about the things they love, a deep dive into celebrating what made them who they are today. Hosted by SNL's Bowen Yang and Quibi's GAYME SHOW host Matt Rogers, the lightning fast conversations are frenetic and engaging.
The way in which the two of them and their guest don't make any concessions and put on a "podcast voice" means that the audience that sticks around will inevitably feel like part of their clique. Once you begin to understand the language, you'll feel like you've unlocked a door into a technicolour world of pure expression that really is a joy to behold. All of this really isn't a surprise, given that these two thrive in the jobs they are currently known best for. A wonderful podcast was somewhat inevitable.
Most Recent Episode: "We Are, All Of Us, Quibi Girls" (w/ Adam Rippon)
PS I Love You XOXO
One of the few growth industries in amongst the craziness is video games. The biggest name in games console is Playstation, so with that we bring you a Playstation podcast from Kinda Funny. Hosted by industry veteran of 13 years, Greg Miller, and the company's latest hire, Blessing Adeoye Jr, PS I Love You XOXO is a granular look at an ecosystem that has led the way in recent years, with insight that will rival anyone you can think of.
As this version of the famed podcast continues to grow, the rapport between the hosts does too, creating an atmosphere, which it feels like a conversation you may have had on the playground about your favourite game or the latest one you've played. There's nostalgia, there's predictions about the future. This podcast contains a spectrum of content, a little of something for everyone. It will always fill us with joy to hear people talk passionately about a thing that they like. And, finally, it cannot go unmentioned just how hyped the intro is for everyone who grew up playing Playstation.
Most Recent Episode: Predator: Hunting Grounds Review – PS I Love You XOXO Ep. 17
The Big Picture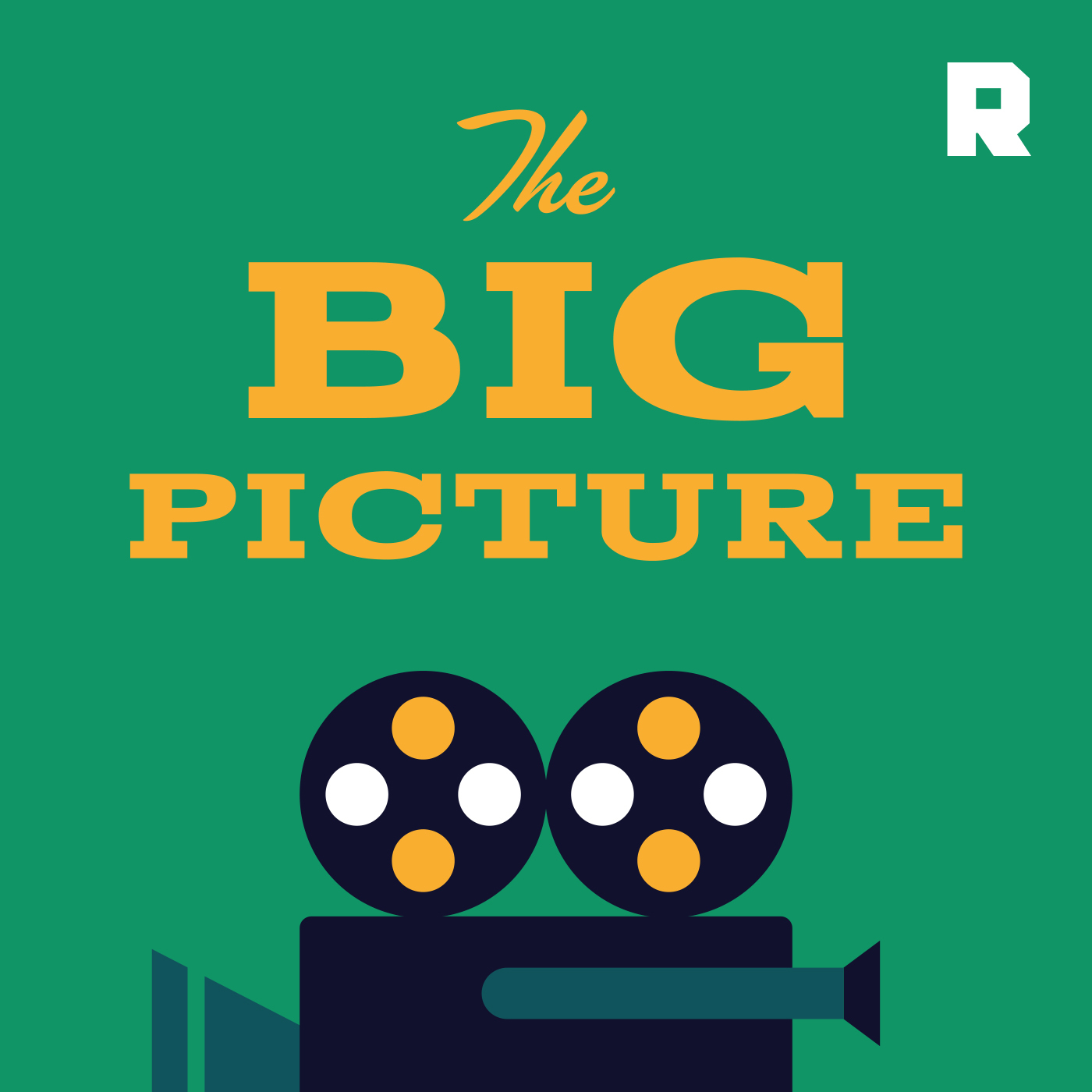 The Ringer is a company that has a podcast for everything pop culture. The Big Picture is their movie offering and delivers on the high watermark that the company sets for itself. It's hosted by Sean Fennessey and Amanda Dobbins, it's an up to the minute deep dive into the machinations of the movie industry and how it operates on a weekly basis. One of the many reasons why this is a good quarantine listen is that, although nearly every cinema that isn't a drive-in has been closed for multiple weeks, the news hasn't slowed down. Neither has the podcast content with mailbags, interviews with the Beastie Boys and so much more coming down the pipeline. What will the 2021 Oscar season look like?
Having two incredibly knowledgeable people talk indepth, often with interesting, separate takes on any situation, makes for a fascinating hour or so at least once a week. We miss movie theaters, but we don't need to miss anything else with this in our podcast app of choice.
Most Recent Episode: Emergency Mailbag: The Oscars Are Streaming and Hollywood Is Fighting Over Trolls
Staying In with Emily and Kumail
From Oscar-nominated screenwriters, Emily V. Gordon and Kumail Nanjiani, and their cat Bagel, this is a new podcast. It's one in which we are wishing that the amount of the episodes is kept to a minimum – it will self-destruct when the lockdown ends.
With them both being writers who work from home and also with Emily being an immuno-compromised person and Kumail as her caretaker, they are uniquely qualified to be able to talk us through this strange time. As an added, wonderful bonus, Emily trained as a therapist before transitioning to writing, so she has a wealth of knowledge in that field, some or all of which may well help you make sense of this time.
It is a comforting listen, one filled with worry and fear, largely from Kumail, quite rightly, due to their own personal situation. On the whole, however, it is filled with the love of a long-married couple who seemingly have their stuff together. It is easy and funny, and you know these people from listening to one episode. If you are looking for someone to spend time with, while being alone or lonely, a gentle podcast like this will fill that gap just nicely. And the best thing about it? All proceeds from this limited series are going to charities helping those affected by COVID-19.
Most Recent Episode: Emotional Backpacks
Doing It with Hannah Witton
Hannah Witton has been all over YouTube talking about sex for years, so a podcast was the natural next step to take. The name of it is taken from Hannah's first book, still available everywhere books are sold. In the two series she has tackled almost every topic you could possibly think of that has a relationship with sex. You've had teenage pregnancy with Yasmin Johal, periods and breaking off a marriage with Leena Norms. We're just scratching the surface with those three.
This is a podcast for quarantine because the lockdown has changed almost everyone's relationship with sex, positively and/or negatively, so it is good to have something to be able to look to as a north star of normalcy, giving you the information you need to still grow and learn in these crazy times.
Most Recent Episode: Explicit Sex Ed and Diversity in Porn with Lina Bembe and Anarella Martinez
Fake Doctors, Real Friends with Zach and Donald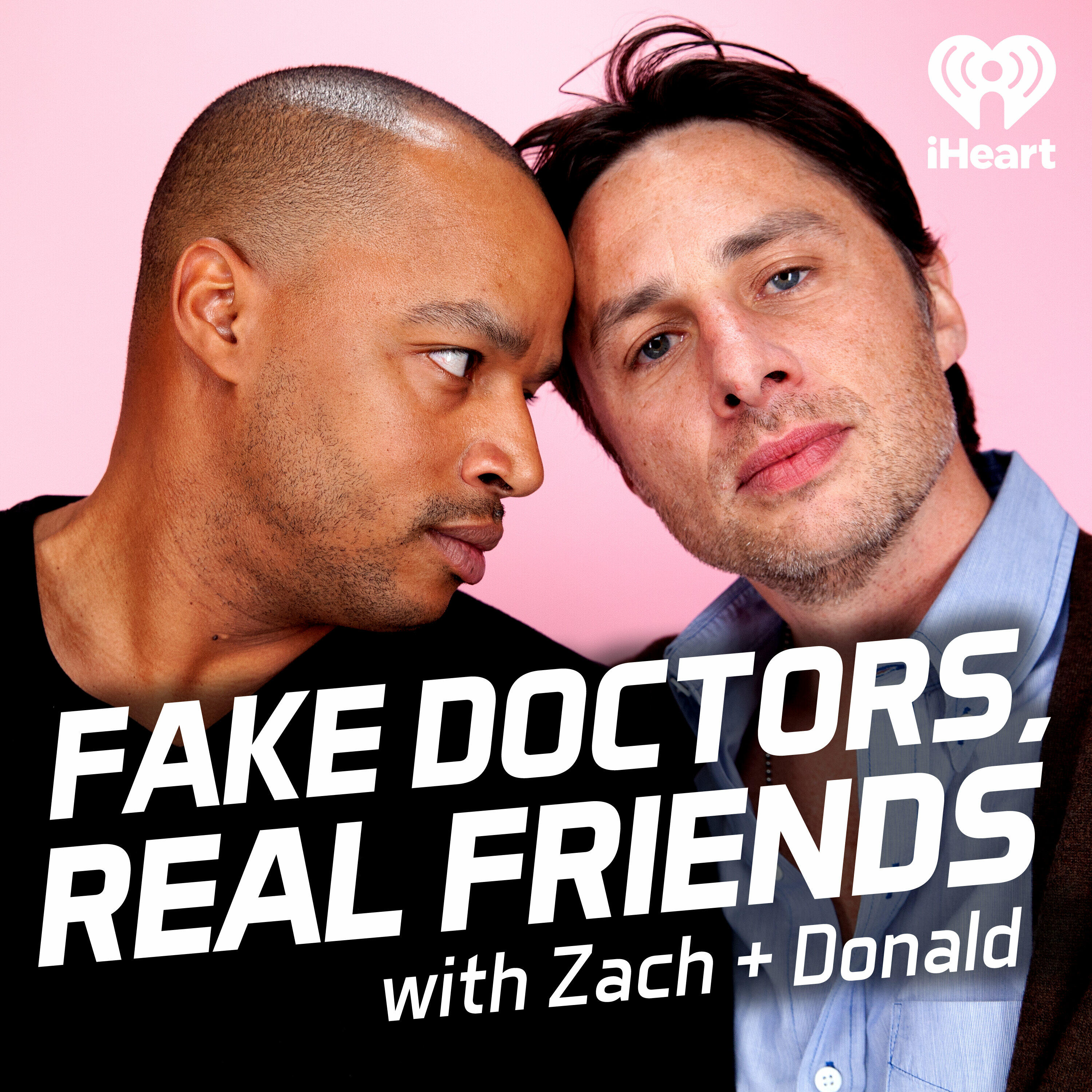 This now twice-weekly, a rare plus due to quarantine, rewatch podcast is for every single person who has watched the TV show Scrubs. Two of the stars of the show, Zach Braff and Donald Faison, with guests from in and around the show, are rewatching every episode for the first time since making it and giving fans all of the details and gossip. It can't be understated just how good the chemistry is between these two.
At times, it feels like we're all in the break room of Sacred Heart Hospital just hearing gossip about the people we've known for years. The characters the two of them played were very special to a large amount of people and you can tell that they both recognise that, with the reverance that they speak of the show and the process of making it.
The theme song is unbelievable, lyrics by Braff and Faison and music by noted YouTube enthusiast Charlie Puth. It may well rank highly in a list of the best podcast theme songs if there was to be one of those in existence. It is so catchy that we find ourselves singing it around the house while doing other things to take our mind off the boredom.
Most Recent Episode: 108: My Fifteen Minutes with Judy Reyes
The Watch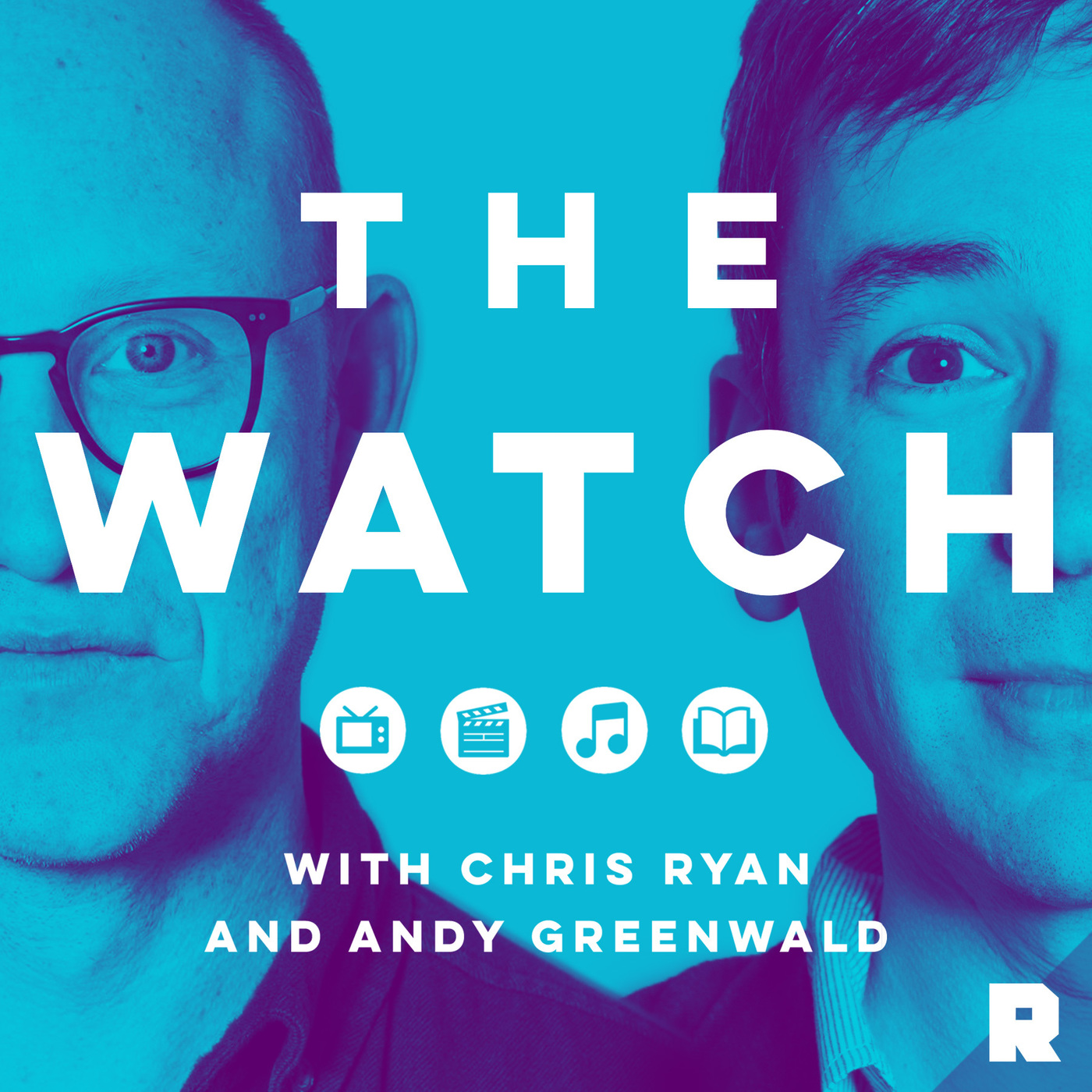 It is fair to say that we all have a lot more time now. Some have decided to take up baking, others have decided to dive headfirst into the ever-expanding TV landscape that we all seem to have. The Watch is the podcast that talks about all that matters on the small screen.
Hosted by Chris Ryan and Andy Greenwald, long time friends and pop culture addicts, this is a show for the deep-divers, the IMDB trawlers. With the access they have to the biggest names in television for insightful, interesting interviews, this is a must for anyone looking to go behind the cameras and see how the sausage is made.
Most Recent Episode: Why 'Normal People' Is So Captivating, Featuring Director Lenny Abrahamson
So there you have it…
Just a few of our podcast recommendations for those of you looking to treat your ears to some new content! There's plenty more out there on the interwebs, so be sure to keep an eye out for any others that might pique your interest. Do you have any recommendations for us to listen to? Be sure to let us know by sending a tweet to @TenEightyUK.
Want more? Don't worry, we've got you covered:
For updates follow @TenEightyUK on Twitter or like TenEighty UK on Facebook.
Published 2 May 2020.